Home improvement stores and donation centers selling new and gently used furniture, appliances, home goods, building materials and more
Habitat ReStores accept donations and sell home improvement items to the public at a fraction of the retail price. Proceeds are used to help build strength, stability, self-reliance and shelter in Camden County — a good deal for you, your community and the environment.
Drop off donations anytime Tuesday – Saturday between 10 AM – 5 PM
Find out more about how you can help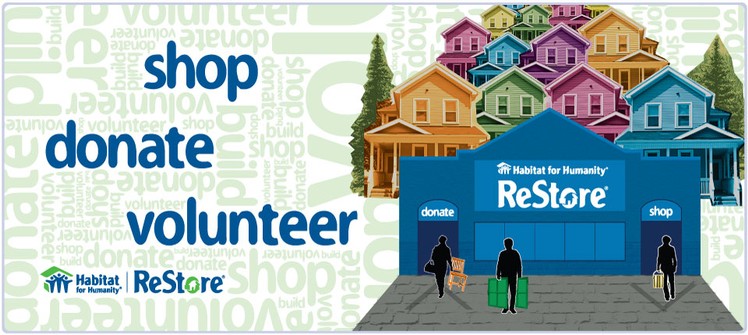 Part home improvement, part home goods, and part resale store; the Habitat ReStore has a wide selection of items that changes often. It serves as a year-round fundraising source for Habitat for Humanity of Camden County's projects through donated items from the community. So, whether renovating your house, looking for your next DYI project, or interested in new home decor; the ReStore has it all. 
1.  Support affordable homeownership and community revitalization i

n Camden County

  
2.  Prevent adding useful items to landfills
3.  Eliminate costly surplus sales, storage, and re-stocking fees 
4.  Free up space in your home, store, or garage
5.  Provide your new or gently used items with second  life
Store Hours                                        The ReStore        
 Tuesday – Saturday                                                             141 City Smitty Drive, St.   
   10 AM – 5 PM                                                                     Kingsland, GA 31548   
                                                                                                Phone: (912) 673-1266
                                                                                           Email: [email protected]
Donations   
  Drop Off Days: Tues – Sat.                                                    
   *Items left after hours cannot be processed                                                                         and will be disposed of. Please come during                                                                       store hours or call us to schedule a pick up.   
Address
141 City Smitty Drive
St. Marys, GA  31558